Product Details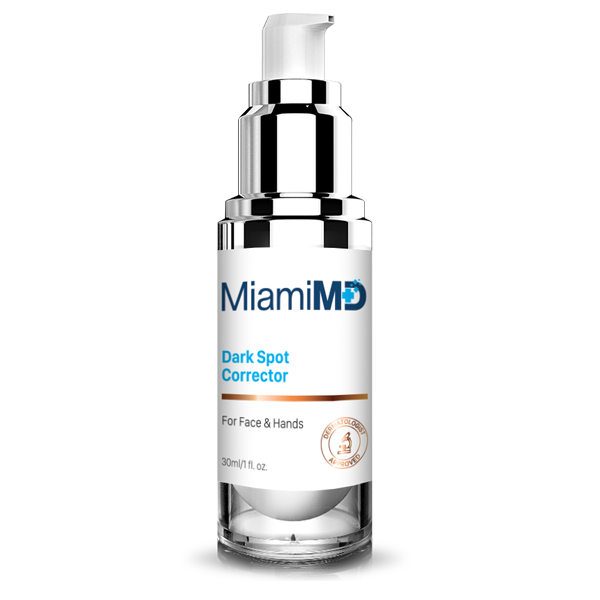 Visibly reduces dark aging spots. Transforms patchy, stained skin into a younger, more even complexion within weeks. Works on the face, forehead, hands, arms and chest.
Specially formulated to visibly correct "DNA Discoloration" (dark spots, sun spots, liver spots, age spots and freckles)
Evens and smooths dull, patchy complexions for brighter, more youthful skin tone.
Can fade and diminish these ultimate signs of aging before making them disappear altogether.
If you're one of the millions of ladies in America who is having their youth stolen by dark aging spots then this intensive solution can take many, many years off your appearance.

Within weeks –– this luxurious cream can safely and painlessly slough off DNA damaged skin that makes women look unhealthy. Allowing the skin of their dreams to shine through once again.
Key Facts
Dark aging spots are considered to be the "ultimate sign of aging"
Visibly reducing their appearance can take years off your look
Diminishes and fades even the most stubborn brown stains
Helps With
Dark aging spots
Sun spots
Liver spots
Patchy skin
Melasma
Hyperpigmentation
Brown or Gray-Brown Stains
Safe For All Skin Type
Normal

Oily

Combination

Dry

Sensitive
How To Apply
MiamiMD's Dark Spot Corrector is best applied after using your preferred cleanser both in the morning and evening.
Take a dab the size of a grain of rice and apply to the affected area.
If you're using Dark Spot Corrector on different areas (it works on the face, forehead, arms, hands and chest) then we recommend applying the same amount to each area.
Frequently Asked Questions
What Is DNA Discoloration?
It's a term Dr. J uses to describe what she believes is the true cause of patchy, discolored skin.

When the DNA damaged skin binds itself to the healthy, more youthful skin underneath we end up with dark aging spots and stains all over the face, forehead, hands, arms and chests.

It's this unhealthy, damaged DNA which causes the discoloration. When we loosen that bind and unlock the tight handcuffs the DNA damaged skin has on the younger, healthier skin –– we can be free of DNA Discoloration and look many, many years younger.
What Is Unique About Your Dark Spot Corrector?
How Long Does It Take To See Results?
Will it work for me?
What If It Doesn't Work For Me?
How Can I Order My Supply of Dark Spot Corrector?
Shipping & Returns
Shipping
MiamiMD strives to have your supply in your hands as quickly as possible.
We aim to ship all orders within 2 days and therefore ask customers to allow 3-5 business days for delivery.
The vast majority of ladies that order from us see their order arrive without any hassle or hiccups but if you find yourself needing help then you can always contact our excellent customer service team with any questions or concerns you have.
You can reach them Monday - Friday from 9AM - 9PM EST at 844-829-8772 (toll free) or simply email us at [email protected] any time and we'll get back to you within 24-48 hours.
If for any reason you need to return or replace any of your MiamiMD products then the great news is, it's easy to do with minimal hassle!
Returning Products
We don't charge a restocking fee and refund 100% of your order in the event you're unhappy with the results at any time during the first 60 days.
All we ask is that you give our range a fair try to see results (around 4 weeks for most women) before contacting us to return your bottles.
To return your products and get a refund, you'll need to contact our support team.
They're available Monday - Friday from 9AM - 9PM EST at 844-829-8772 (toll free) or via email at [email protected] 24/7. Just allow 24-48 hours for a reply.
The return address for your convenience is:
MiamiMD, LLC
2705 S Alma School Rd Suite 2 #63 Chandler, AZ 85286
Once we receive your returned bottles, our team will process your refund or exchange swiftly and typically, you'll have your money back in your account or your new products within 3-5 days.